Winter Wolf Hunting in Alberta
At Widenorth outfitters we enjoy the challenge of hunting wolves, we believe they maybe one of north Americas hardest animals to harvest. Through many years of hunting the area and learning there habits we believe we found key areas to hunt them and increase are odds at getting are clients to harvest one. We hunt them out of heated blinds over bait on remote areas where the wolves funnel through in the winter and if you have enough bait and patience and the stars line up you may have a great chance at a wolf. I wish I could say all hunters get a wolf but that is not the case, we hope we get 50% kill success rate. In 2018 we went 66%, we don't take many hunters out a year trying to keep the area not over hunted and the animals moving unpressured.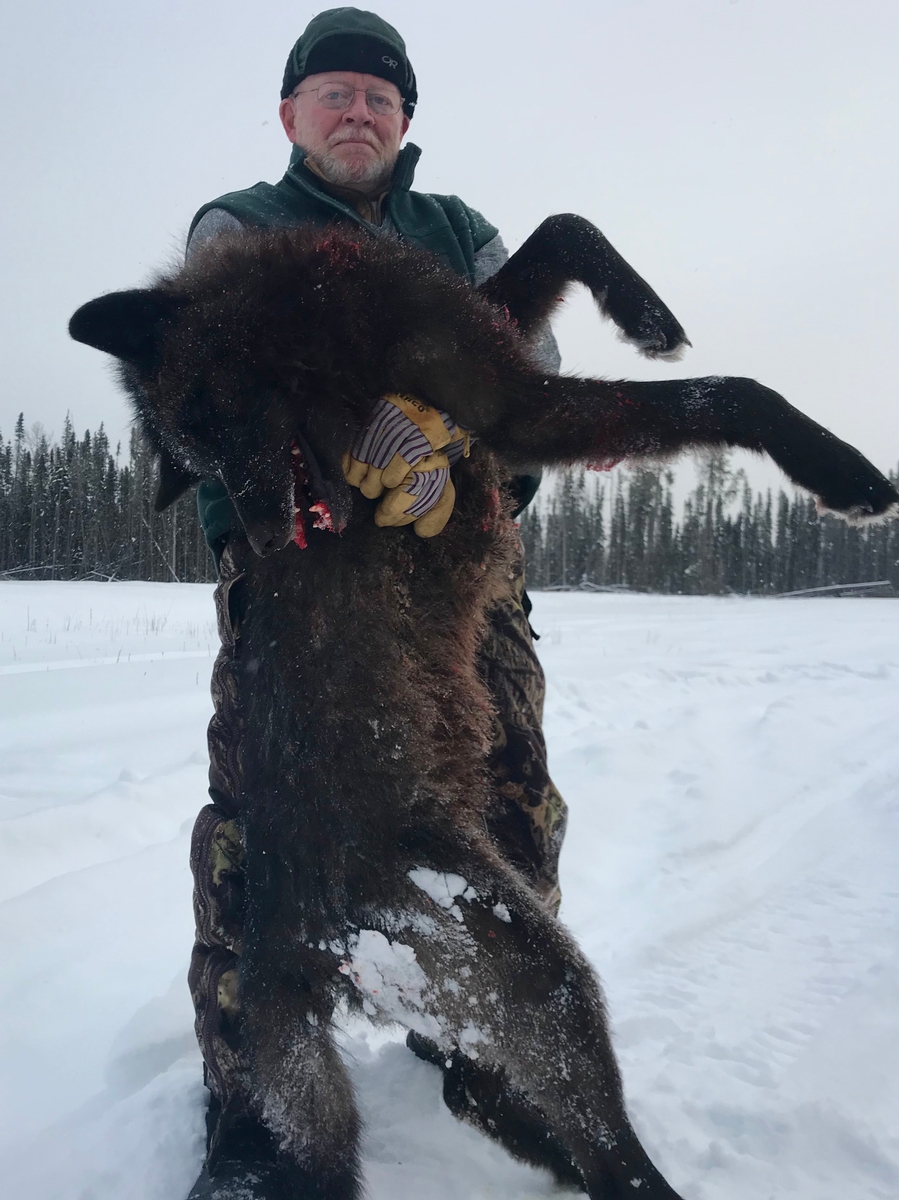 Wolf Hunts in Canada
Hunting wolves is a challenging hunt, staying positive and focused is not a easy thing to do. Sitting days looking at a frozen pieces of bait that birds are going nuts over can only make you wonder how crazy you are. When wolf is spotted everything changes and when you finally harvest a wolf and truly realize that there is no greater feeling. In 2019 we have 5 repeat wolf hunters coming back for more action.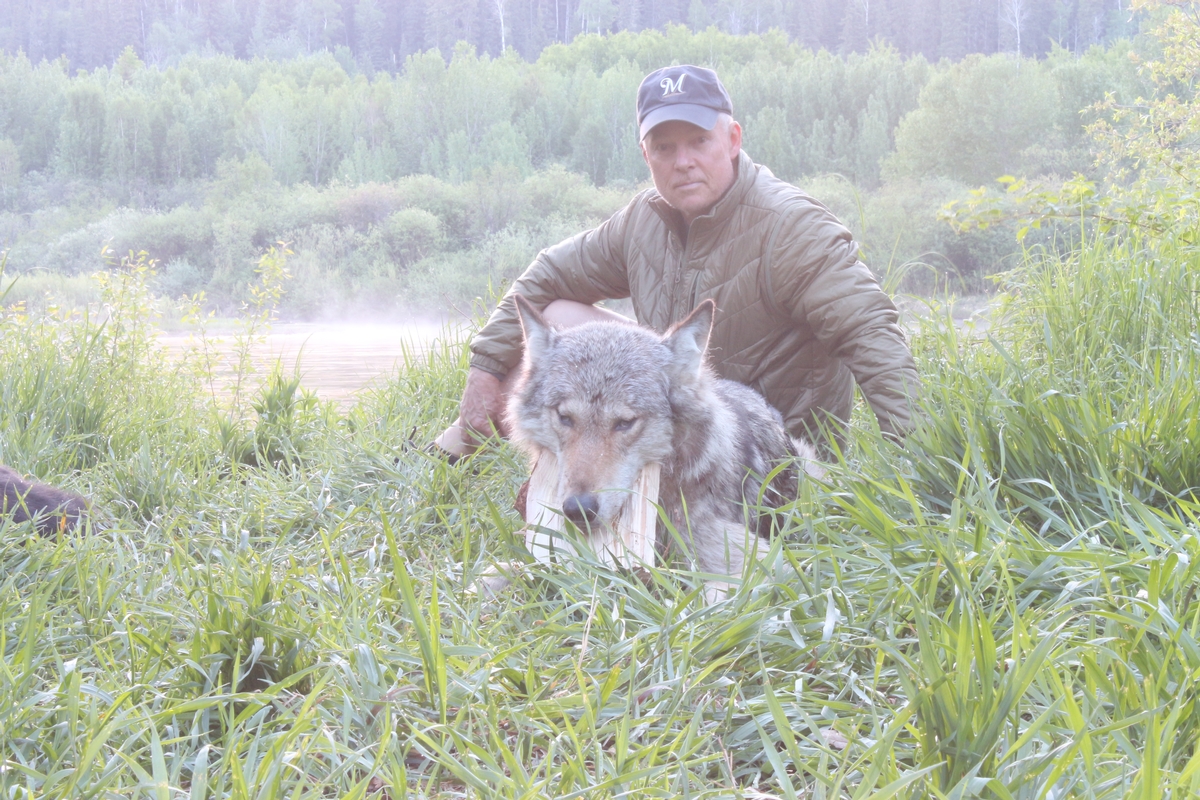 Rustic Lodging After The Hunt
Our wolf hunting lodge is a rustic wood stove heated cabin in the middle of our hunting area. You will sleep on bunk beds where you will be given plenty of personal space. You will enjoy delicious, hearty meals and a friendly atmosphere. Wolf hunting is real Alberta wilderness adventure and one you are sure to enjoy. During your wolf hunts, you will stay in heated blinds that we try to make as comfortable as possible . Snowmobiles may be used to transport you closer to the blinds but expect to walk up to half a mile. We make camp as comfortable as possible with great food, electricity and friendly guides.