Alberta Black Bear Hunting
We have a 175-200% success rate on our bear hunts and have never sent a hunter home without filling one of his tags/licenses. Black bear hunting takes place in northeastern Alberta, Canada, close to the Wood Buffalo National Park. We hunt black bears in the remote wilderness with very little hunting pressure. The terrain is rolling hills with meadows, alders and big timber and home to trophy black bear. This is a perfect area for black bear hunting. If you are looking for a baited black bear hunt or spot & stalk bear hunt in a 2 bear zone with many color phased & trophy bears look no further. Once you have hunted with us you will come back for more.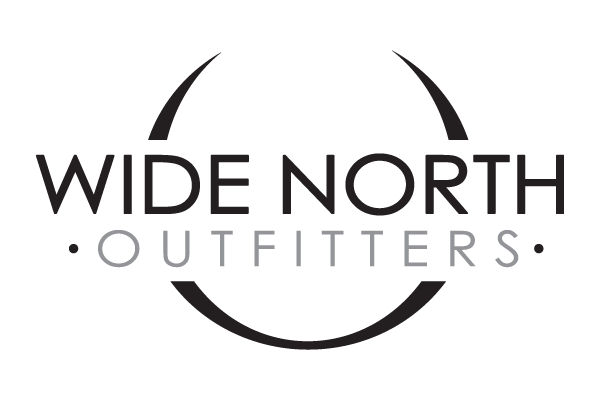 Bear Hunting In Canada
We offer black bear hunting in the spring April through mid-June when the bears emerge from their winter rest and they are very active searching for food. Bears in our area can be up to 7-8 feet and 450+lbs., although the average is about 6 feet nose to tail, and weigh about 350 lbs. We have also many color phased bears ranging from blonde, cinnamon, and brown to black. You will have an excellent opportunity to harvest a trophy class black bear and a colored bear because of our two bear limit.

The weather during our spring bear hunts can vary from snow and rain to dry and warm, so be prepared. It's not unusual to have a spring snowfall, which can make tracking the bears much easier if you want a spot & stalk hunt. The days are long, so you will have ample opportunity to sit in your stand and wait for the perfect bear.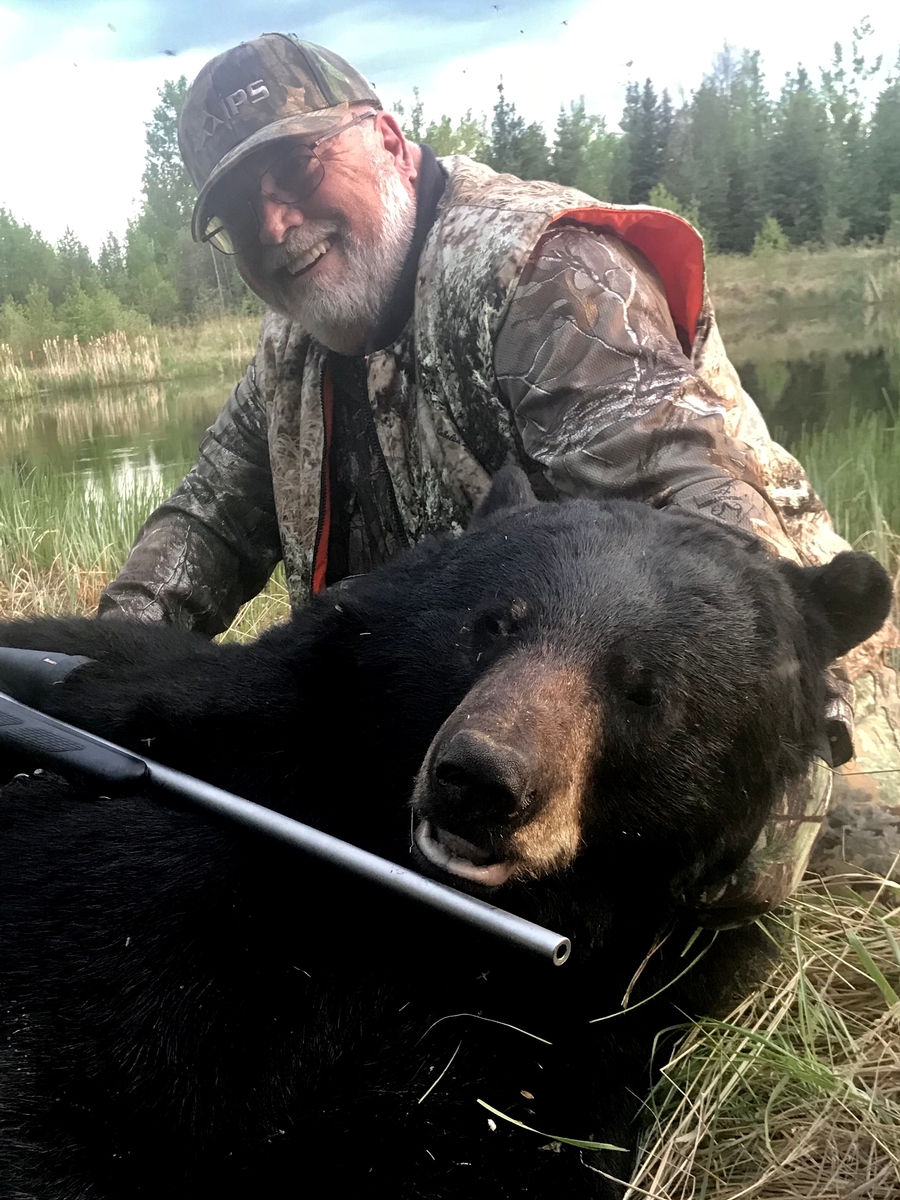 Baited Black Bear Hunts
We offer baited black bear hunts at very active bait sites. We have cameras set up so we can spot where the big bears are. We have countless baits set up in our hunting area and we always put our hunters at the most active sites. Baited black bear hunting allows you to be more particular about the bear you want to harvest. We also offer spot & stalk bear hunting where we travel by ATV or on foot in search of your trophy bear. We guarantee an exciting black bear hunting experience. We prefer you only harvest 6 foot or better boars so the young, smaller bears have a chance to grow to trophy size. Since the days are long in Alberta during this time, you will have ample opportunity to wait for the trophy bear of your dreams.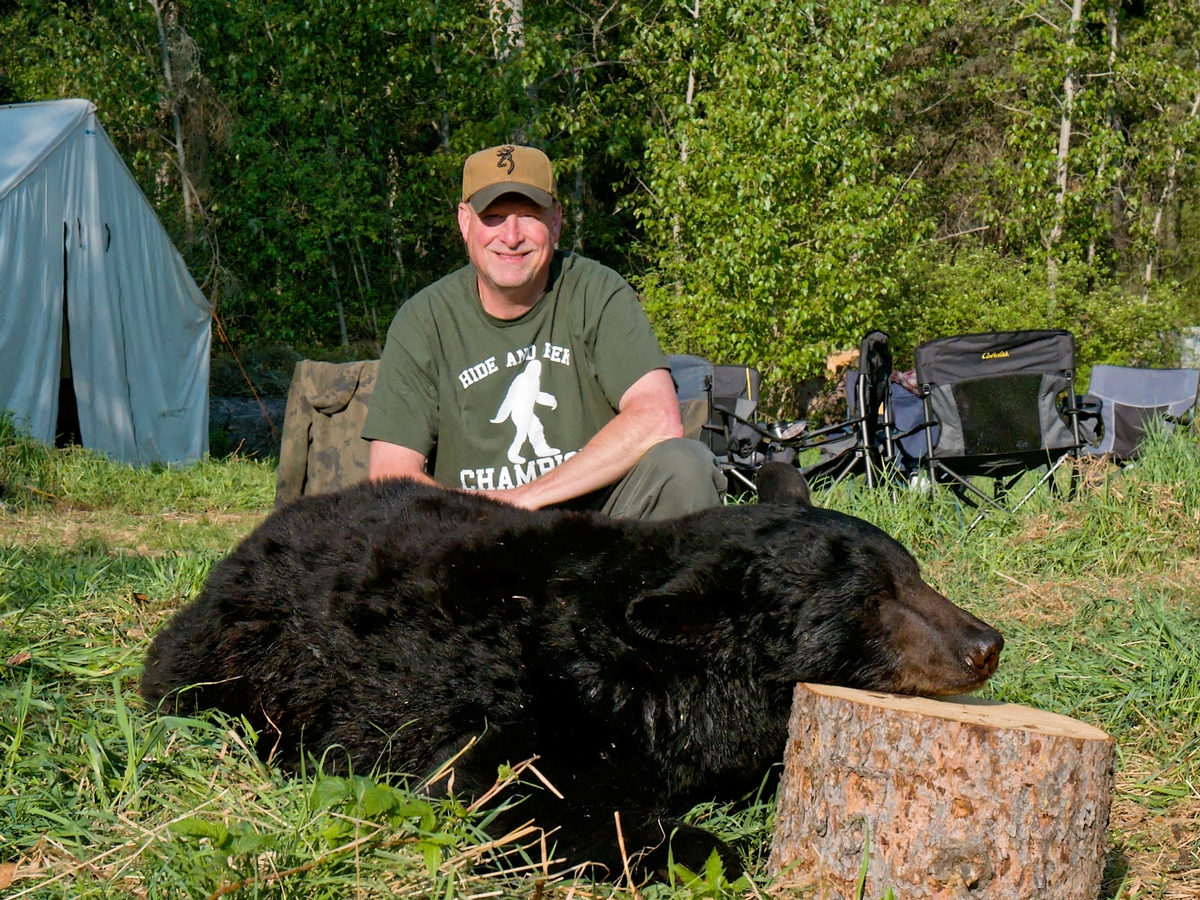 Scouting Locations For You
We spend a lot of time scouting and preparing for our hunters who come from all over the world. Wide North Outfitters does our utmost to provide the best black bear hunting experience possible. Whether you come with a Bow, Rifle, or Muzzle Loader we will adjust our black bear hunts to accommodate you. Our bear hunters may see wolves at the baited stands so we encourage our bear hunters to carry a wolf tag while they are hunting with us, as you never know when an opportunity will present itself.